Vote performance!
In this day and age, a few minutes lost or gained can have a significant impact on major decisions, we provide you with solutions adapted to your requirements. In order to guarantee a high level of collaboration to your teams and a seamless exchange, Prosys provides you with technologies designed specifically for your most sophisticated needs in the form of turnkey solutions, whether for your offices adapted to videoconferencing, to equip a conference centre or auditoriums. You will always be able to combine business with pleasure by improving your collaborations, with an infrastructure, new practical systems of discussion and ultra powerful voting, developed by a team qualified in the solutions of collaboration and organization.
IP telephony and remote presence
Yesterday's problems have been solved with the new technology that has been adopted to make your work easier. This solution represents a set of services that combine the various means of communication, collaborative work tools and the IT environment.
It will improve your employees' productivity while reducing the cost of business communications
Collaborate and interact with colleagues or customers from anywhere with ease. Through our partners, we provide you with flexible video collaboration and firewall management systems and visualisations to deploy with the required technical expertise.
Meeting and conferencing solutions offer you a wide range of services: conferencing systems, data sharing, collaborative learning, language distribution, discussion systems, voting systems, lighting, video projection, sound systems and visual collaboration.
Tout dépend de vos besoins, nous saurons vous satisfaire.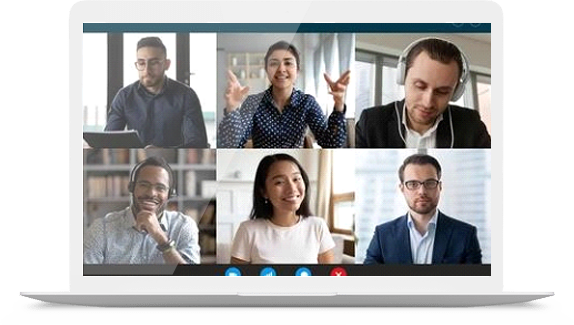 Whatever the size of your room, our diagnosis will find a customised solution adapted to your needs. This solution allows for data sharing and storage. Everything you need is in your hands. Video calls will be more enjoyable than ever.
Audio conferencing is based on the management of audio calls for rooms of different sizes. This solution allows multiple people on multiple phones to connect on the same call. You will be able to hear, talk, connect and interact with people on the same line.
We will be happy to answer your questions.